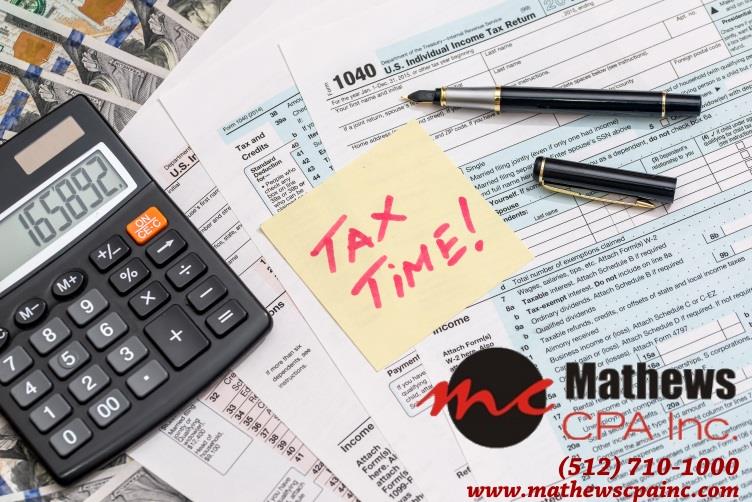 Taxpayers wait until the last minute to file their federal income tax returns. Tax returns must be submitted by April 15th, but this year, you get a couple of days extra with the deadline being April 17th. That's because April 15th falls on a Sunday, but since the following Monday is Emancipation Day – a Washington, D.C., holiday, filers get until April 17th to get their returns over to the IRS.
Here are 5 reasons to file your taxes early:
Faster tax refunds You'll get your money sooner.
You'll give yourself more time to address an underpayment.
You can avoid tax fraud.
That's real, you want to lower your stress level deadline stress.
Early filers face less competition for access to their tax professional.
Call us today to get you started (512) 710-1000 Mathews CPA Inc.