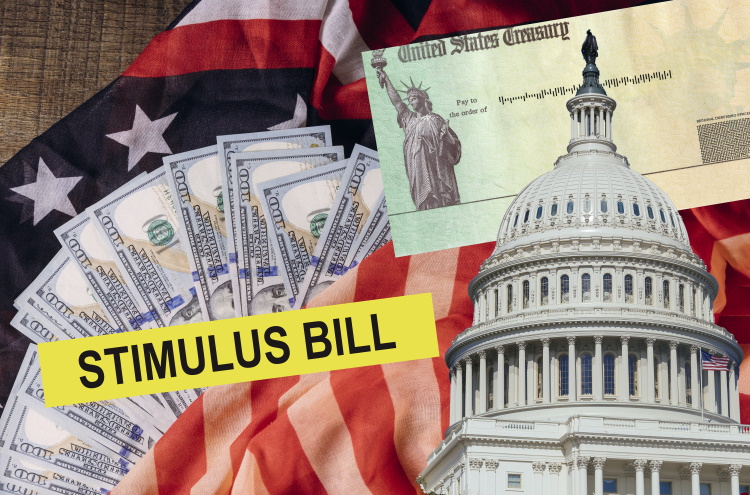 Here are few highlights from the running list of Stimulus Deal as published on CNN :
Direct payments to individuals
Under the plan, single Americans would receive $1,200, married couples would get $2,400 and parents would see $500 for each child under age 17.
However, the payments would start to phase out for individuals with adjusted gross incomes of more than $75,000, and those making more than $99,000 would not qualify at all. The thresholds are doubled for couples.
Student loan payments suspended
The Department of Education would suspend payments on student loan borrowers without penalty through September 30, according to the bill.
CNN reported that the Department of Education was planning to allow student loan borrowers to suspend payments without penalty and accruing interest for at least 60 days.
Historic boost for unemployment benefits, $600 a week to the unemployed for 4 months
In an unprecedented expansion of unemployment insurance, the federal government would give jobless workers an extra $600 a week for four months on top of their state benefits, which range from $200 to $550 a week, on average, depending on the state.
Plus, the deal calls for a new pandemic unemployment assistance program, which would provide jobless benefits to those who are unemployed, partially unemployed or unable to work because of the virus and don't qualify for traditional benefits. This includes independent contractors and the self-employed, who typically don't qualify for such assistance, and to gig economy workers, who aren't eligible in many states. These benefits would mirror what's available in an individual's state.
$500 billion lending program
The Treasury Department can provide $500 billion in loans, loan guarantees and investments.
That specifically includes $25 billion for passenger air carriers, $4 billion for cargo air carriers and $17 billion for businesses that work in national security. The rest of the funds, $454 billion, are given wide latitude to provide loans to businesses, states and municipalities.
The measure includes restrictions on businesses who receive the loans. Those businesses may not issue dividends for up to a year after the loan is no longer outstanding, and must retain 90% of employment levels as of March 24, "to the extent practicable," through September 30. The loans also cannot last longer than five years.
There's a specific provision in the program for direct loans to mid-sized businesses, defined as between 500 and 10,000 employees, as well as non-profit organizations, where no payments will be due for the first six months after the loan is issued.
To read the complete List of highlights please visit CNN's Article at :
https://www.cnn.com/2020/03/25/politics/stimulus-package-details-coronavirus/index.html