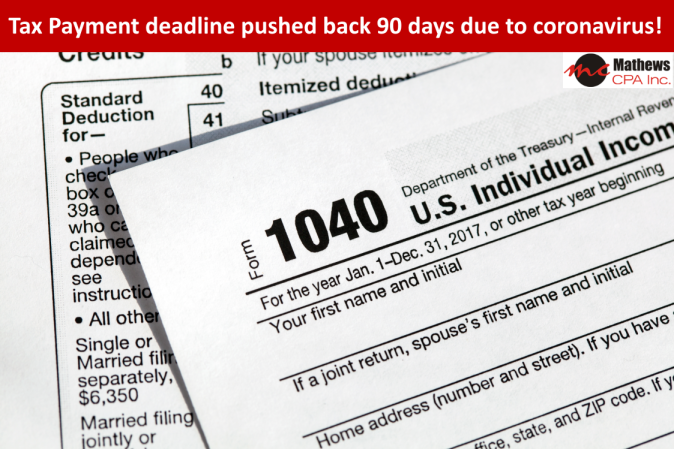 Individuals and businesses will have an extra 90 days to pay the IRS if they owe additional income tax for 2019.

But taxpayers should still file their federal returns by April 15.

Taxpayers can still request a six-month extension to file returns, like they could in any other year.
Amidst this COVID-19 crisis and keeping in mind the health and safety of our staff and clients, we would not be able to have in-person appointments at our office.

Please call us (512) 980-1000 Mathews CPA Inc. for all your questions and we will email you the Portal link to login and upload your documents to the Tax Portal.